Arduino recently announced a new addition to their product line-up, the Arduino Zero. This is exciting news for many and we have written this article to appreciate the journey with the Arduino platform so far.
What's next for Arduino?
The Arduino family of microcontrollers has been a real boon for hobbyists and developers wanting to quickly prototype a project. The inexpensive and easy-to-use platform has arguably sparked a new generation of hackers/makers comprising of hobbyists, students and professionals to quickly make sensors, robots and many quirky and creative projects.
The power of Arduino comes from the rich community of makers sharing their ideas and open-source code, not the actual hardware itself. Arduino's microcontroller (MCU) is based on the venerable 8-bit AVR microcontrollers made by Atmel since 1997, which has no doubt been outclassed by far more powerful and modern MCUs available today. It's not necessarily the best or most powerful microcontroller development platform available today - intorobotics has an article on alternatives that you could look into based on features and price.
 If it's not the best platform today, then it's got to be really easy to use. The Arduino is a great platform to quickly learn programming an MCU on or to quickly prototype an idea for an initial Proof-of-Concept (POC).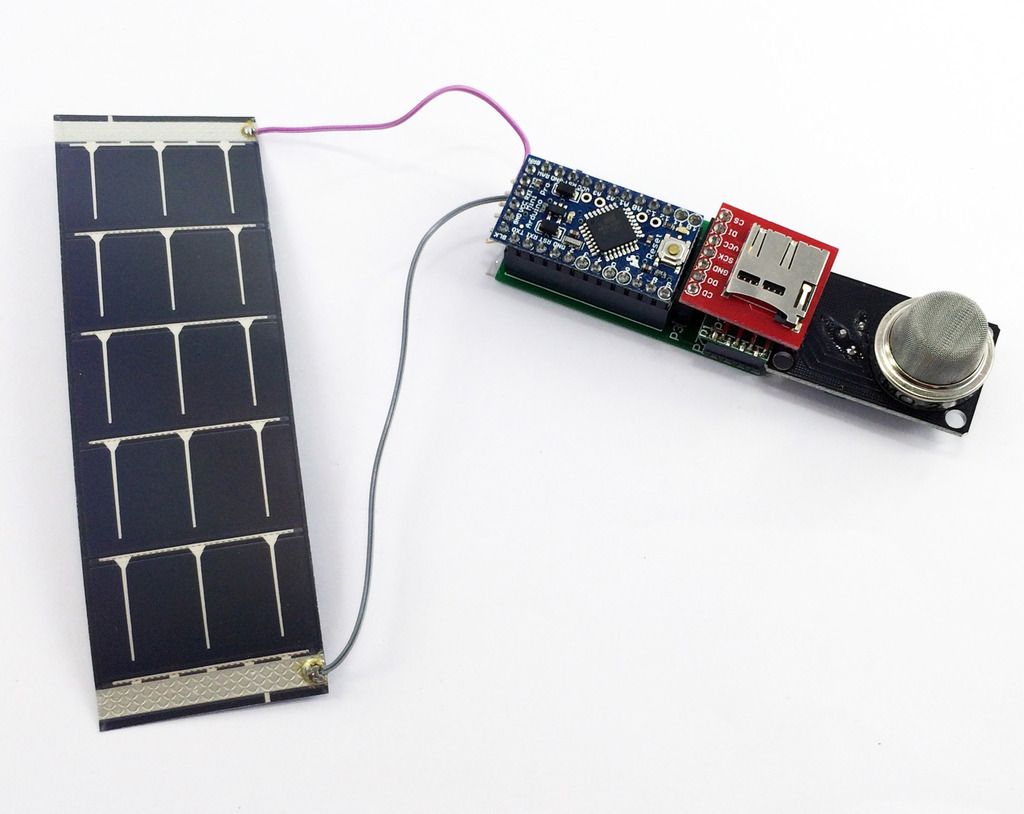 To cite an example, we built this is a solar-powered, MQ-2 gas sensor datalogger based on the Arduino Pro mini, using parts quickly soldered together in a day. As enthusiasts, now we can quickly see the potential of such a system. Add Wi-Fi for quick gas level readings within the office? It's effortless to build a quick project and the versatility is strengthened by the wide variety of sensors and actuators now available.
 Great! You now have a POC and you're thinking, "if I benefited from this, won't others benefit too?" That's great thinking and the very ethos of a maker.
Now here's the problem.
Arduino isn't the most economical platform when one is trying to scale his prototype to a product: the simple UNO costs US$20, and the ATmega32U4 chip costs US$4.30 in quantities of 1,000. The slightly beefier ATmega2560 costs even more at US$14/1,000 pieces.
It is  safe to say that the amount is a challenging quantity to commit to for a simple project without some sort of funding, and neither is holding inventory a very good idea.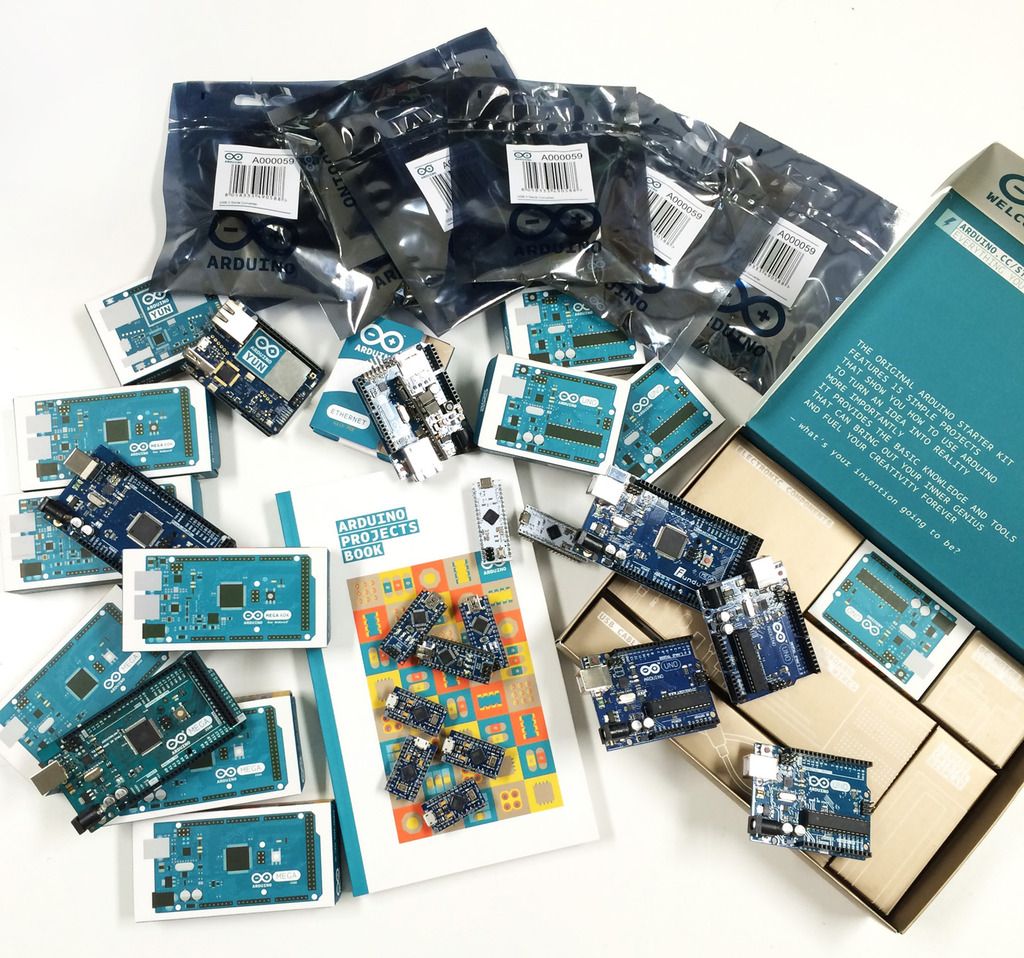 A good time to pull out our collection of Arduinos in one big family photo.
Now you find that while you have a practical prototype, it's uneconomical to use the Arduino platform as the base microcontroller for near production-level projects. You might now need to switch to a new microcontroller platform which is more cost-effective to enter production with.

That brings us back to the topic; will upgrading to the new Arduino Zero really help with the development cycle? On the surface, the Zero may look very similar to the Arduino Leonardo, but the new Zero is now powered by a new 32-bit ARM Cortex M0+ core from Atmel's new SAM D21 family of microcontrollers. At 32-bit and 48Mhz and with 256KB of Flash memory and 32KB of SRAM, the new Zero is computationally faster than the traditional Leonardos or Megas.
The Arduino Mega (Top), Ardunio Yun (bottom left) and the new Arduino Zero (bottom right)
MCU

ATmega328

ATmega32U4

ATmega2560

SAM D21   NEW!

Models

Arduino Ethernet

Arduino Nano

Arduino Pro Mini

Arduino Uno

Arduino Yún

Arduino Micro

Arduino Leonardo

 

Arduino Mega

Arduino Mega ADK

Arduino Zero

Arduino Zero Pro

USB?

No USB support L

Supports USB

Supports USB

Supports USB

GPIO

26

20

54

14

UART

1

1

4

12

Flash Memory

16-32 KB

32 KB

256 KB

256 KB

SRAM

2 KB

2.5 KB

8KB

32 KB

EERPOM

0.5 – 1KB

1 KB

4 KB

16 KB

Clock speed

8-16 Mhz

16 Mhz

16 Mhz

48 Mhz
Finally the Arduino is using an updated MCU that is still compatible with the existing development environment. But does that help us with development of a prototype that one could bring to the market?
A quick check reveals that the Atmel SAM D21 costs about US$3/2,500 pieces or US$6/100 pieces. That's still pricey when you look at MCUs from Texas Instruments, Freescale and STMicroelectronics. Their Cortex M0+ MCUs cost about a dollar, have a wider variety of options and footprints within their family lines, and the development kits are just as widely available.
That means if you intend to take your design/prototype to the market, it should not rely completely on the Arduino/Atmel ecosystem.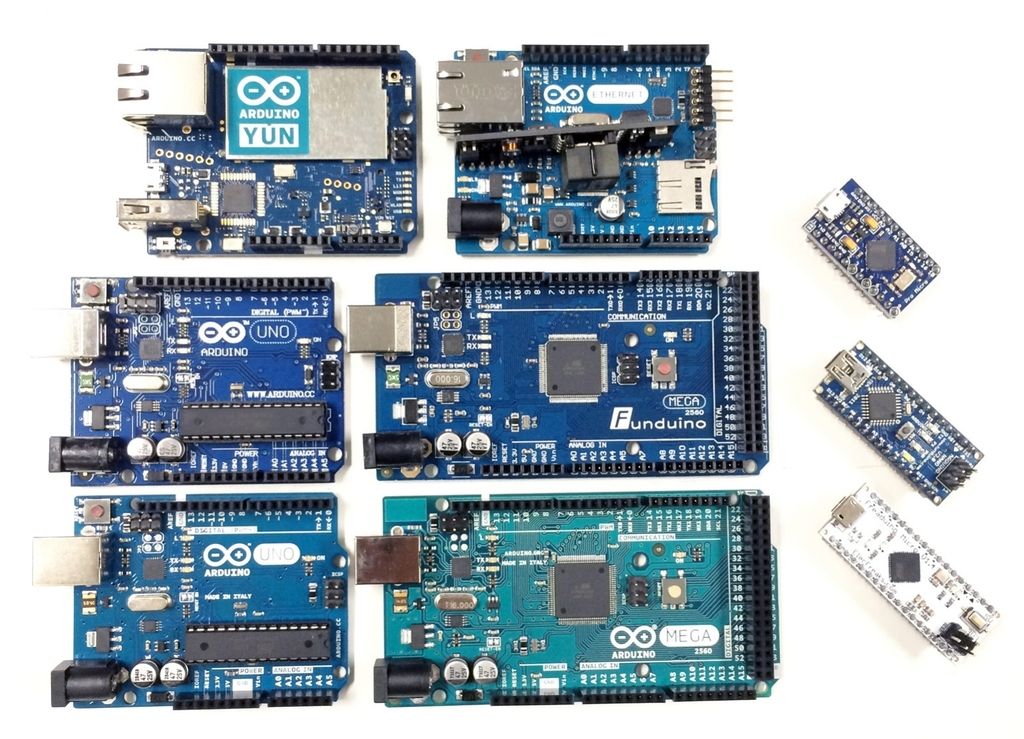 Our Arduino collection is eternally destined as a quick development platform and never see production.
The Arduino is still, no doubt one of the more popular platforms to begin your prototyping journey and to learn practical electronics applications on, but if it works on an existing Leonardo, Mega or Yun, then there's really no more value add to switch to the Zero.
Then there's also the uncertainty of the future of Arduino. An internal power struggle of the company has split the original team into two - Arduino.cc and Arduino.org. How that will pan out? We'll have to wait and see.
Once you're comfortable with Arduino, you're no longer a greenhorn when it comes to basic electronics, but a novice. You should instead consider alternative development systems that are more production-friendly economically and have more features such as more memory, a faster clock speed, more GPIOs, a higher-resolution ADC and more connectivity options.
More manufacturers have begun to climb on the Arduino bandwagon by offering Arduino-compatible accessories and shields. It is now really easy to use third-party sensor shields and daughter boards on an Arduino development board and then move on to the OEM development environment directly.
 

General purpose microcontrollers

Mixed Signal Microprocessors

 

Application-level operating system processors

Common examples

Arduino

PICs

 

Cortex M0/M0+ [new generation of MCUs]

 

Cons

Old architecture.

Unsuitable for complex or mass-production designs

Some knowledge required.

Expensive, further knowledge required to fully utilize all the features

Who is it for?

Beginners, young learners, enthusiasts, anyone!

Novices, developers, professionals

Enthusiasts, developers, professionals
There are dozens of MCU manufacturers and Arduino alternatives, Texas Instruments, STMicroelectronics and Freescale offer a wide variety of development kits with far more computing power and peripherals. You could take a look at the ARM Cortex M0 or M3/4 series of MCUs from the vendors, each one has their respective pros and cons and each has their proprietary SDKs and IDEs. Your best bet is to start with a MCU development kit with lots of documentation and community support as well as loads of third party peripherals which you could use, after all that's what made Arduino so mainstream in the first place. 
With some learning, your journey to building more advanced, smaller, lower-power and more powerful prototypes and projects is just starting!
If you're ready to graduate from the Arduino ecosystem, we stock development kits from Texas Instruments, Freescale, STMicroelectronics and Microsemi, all available on our store!
Go forth and make stuff!